On Saturday November24th the Five Finger Death Punch lead singer Ivan Moody donated 50 sleeping bags to Appleton, Wisconsin based homeless shelter Pillars.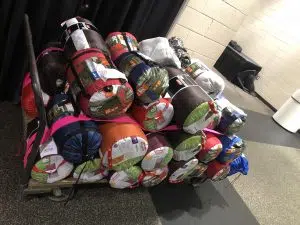 This is the third time on this current North American tour that Ivan has done this; first in Colorado Springs, then in Minneapolis, and now in Green Bay.
Cutter was backstage with them when the donation happened and here's how it went down.